The Pokémon Trainer commands three types of Pokémon. His down special move is a Pokémon Change, so each Pokémon has three special moves!
That's nine in all. Amazing!
SQUIRTLE Up Special Move: Waterfall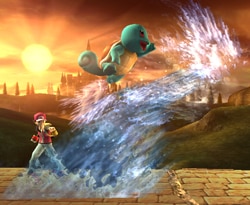 SQUIRTLE splashes up the water torrent.
SQUIRTLE Side Special Move: Withdraw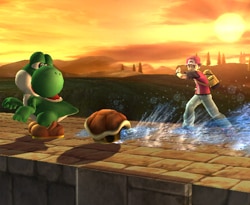 Is this the turtle's so-called shell? It slides along the ground.
IVYSAUR Standard Special Move: Bullet Seed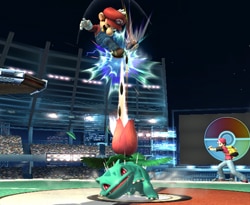 It fires a rapid seed barrage straight up in the air!
IVYSAUR Up Special Move: Vine Whip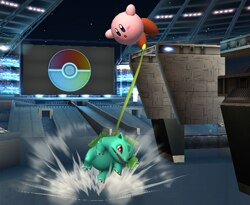 It grabs the edge with its whip! That was TOO close!
CHARIZARD Standard Special Move: Flamethrower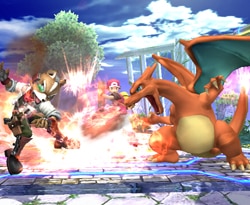 We just had to have this. It is CHARIZARD, after all.
CHARIZARD Side Special Move: Rock Smash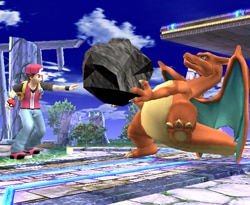 It smashes rocks with its head. Bam! A solid hit from this delivers a mighty blow!!
Supplement your shortcomings and take advantage of your strengths. You must co-operate to push on!