Power Suit Samus
When you let loose with Zero Suit Samus' Final Smash, she re-equips her Power Suit.
Yes, Zero Suit Samus isn't the stoutest of fighters, so picking up a Smash Ball is cause for relief.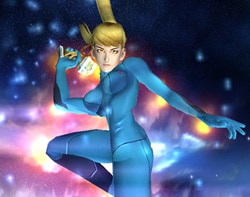 She's on standby and ready to rock!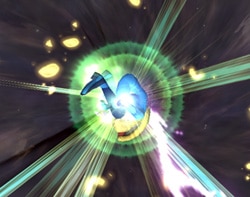 Energy swirls around Samus.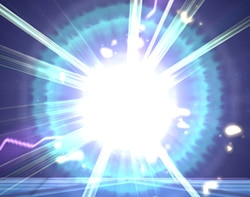 Then she transforms!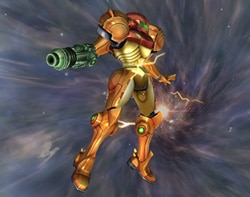 It's Samus! Samus! Samus!
The whirl of energy that appears before Zero Suit Samus' transformation sucks enemies into the chaos.
I should probably tell you that only Samus is available on the character-selection screen. So what should you do when you feel like playing as Zero Suit Samus from the get-go?
1: At the character-selection screen, hold down a shield button, then proceed to the next screen.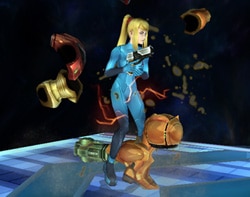 The Power Suit falls away in fragments.
2: Quickly input taunts ↑↓↑.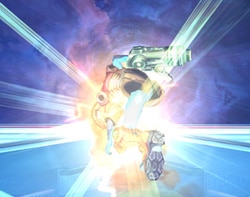 What's this? ...So you can shed your armour anytime you want?!
Thing is, you're going to have to put that command in pretty darn fast in order for it to work. If you've set your taunts to the +Control Pad on your controller, you'll eventually input the command correctly if you rapidly hammer up and down on the +Control Pad.
It's not easy, but how awesome is it that you can make Samus coolly switch between two completely different fighting forms? Try it out next time you feel like showing off.