This is the classic single-player mode – hence the name, Classic.
In this mode, you try to clear each stage as you go.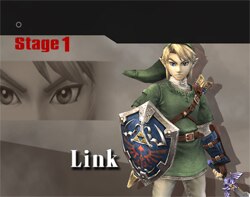 Choose your favourite character and a difficulty level, then start the match!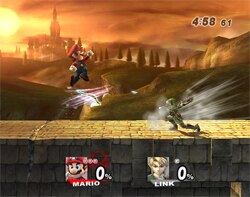 Fight whoever appears!
The world you fight in is pretty much determined by the stage number. Stage 1 is based on The Legend of Zelda. Stage 3 is based on Pokémon. And each time, the characters are chosen randomly.
You'll also find that the status of enemies and rules of the match vary slightly to include things like Giant matches, Metal matches and Team battles.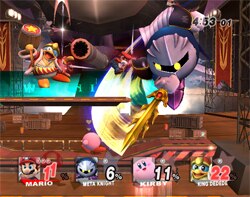 Heart icons indicate your allies.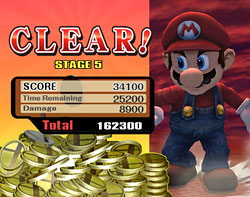 You cleared the stage!
So... You just keep playing until you reach the end. Easy to understand, right?
Huh? You're wondering what the coins on the Stage Clear screen are for? Um, you think they're there to make it look livelier?
No, no. You earn and save these up little by little as you play. And supposedly you can use them somewhere. But no – you don't use them to shop.