Be kind to beginners! If all you do in brawls is beat up people who don't know left from right, they'll never understand the rules of the game, OK?
So until now, I've always made sure to include handicaps in each game in the series.
But, I began to think that there isn't much thrill in just making yourself weaker, so I changed the system.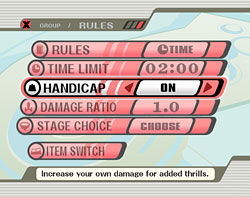 First, find the Handicap option on the Rules screen.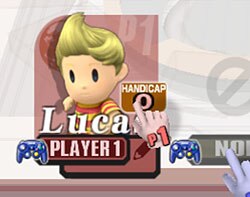 Then you'll see something new.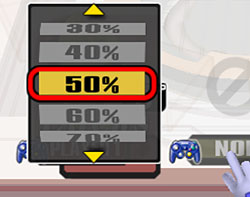 Click-click-click! Ratchet up the handicap.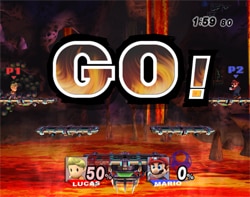 You start with your initial damage meter boosted!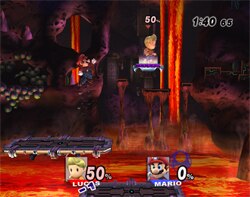 Even when you reappear.
The strength of each character doesn't change, so then you can show your skills to your opponent!
Also, you can use this not only for handicapping, but also for starting all players at the same damage – it'll give you matches with a slightly different feel.
Now, I've also kept the auto-handicap feature. This gradually increases the starting damage for the winner of the match.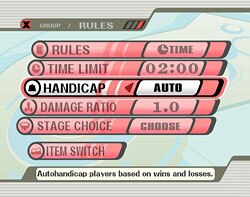 Choose the Auto setting from the same option.