If you brawl for a long time, there is one thing you will definitely start to think: "What can I do to polish up my skills?"
For that, I've brought back the training mode to help you get to know the characters.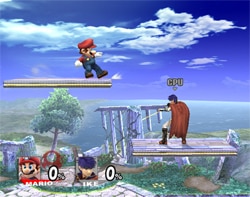 At first glance, nothing about this screen seems unusual.
Bothersome displays are hidden at first. The settings screen appears when you pause the game.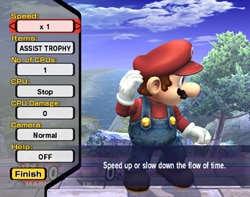 Oh! There it is!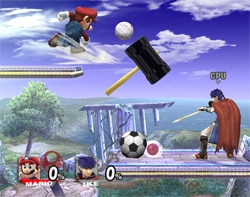 You can produce lots of items.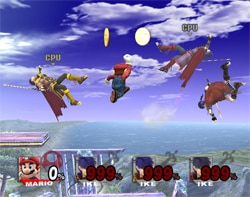 You can put in three computer opponents, and jack their damage meters way up.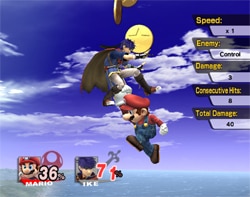 And you can see how much damage different combos do.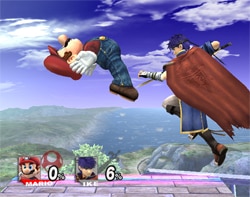 You can even put it in slow motion.
(But...you can't tell that from a screenshot!)
You need to know the moves, whether you're trying to hit with them or avoid them – this is especially true of Final Smashes.
This mode is particularly helpful with that.