Well, what do we have here...?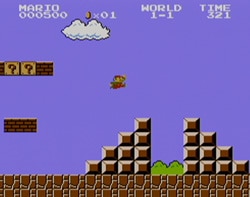 Yes, that's Super Mario Bros.
Several memorable characters compete for brawl supremacy – that's Super Smash Bros. Brawl in a nutshell.
But what about the past fights for each of those characters? What were they like?
It may sound impossible, but you can experience those battles in Brawl as well!
That's right, for the first time ever, you can play trial versions of these games by the miracle of Virtual Console!
That's what Masterpieces is! Here you can relive the greatest battles of the biggest star characters through demo versions of their games.
Here are some of the titles you can expect to see available in Brawl. Crazy, isn't it?!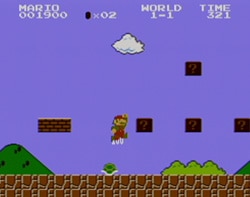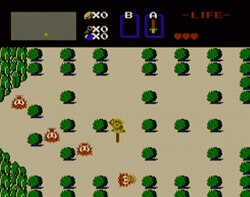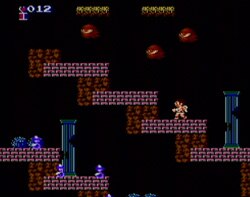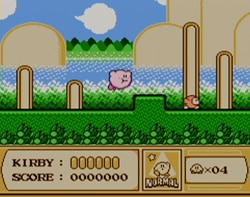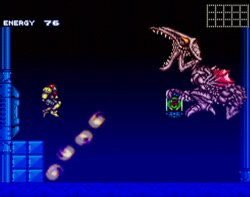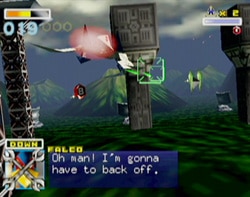 Whoaaa. Makes my head spin just seeing all those. You won't need to be connected to Nintendo WFC to play these games.
Just remember, there are some NES classics in there as demos, so expect some of the time limits on those games to be so short that all you can do is laugh at how hard they are.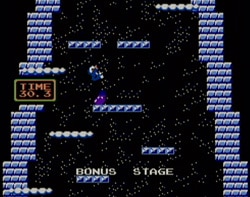 I'm almost...at the top!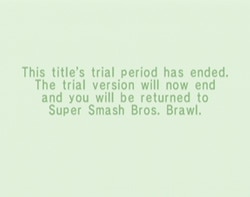 Ahaha! Oh man, out of time already?!
That's what a good demo is all about. It gives you just enough to let you appreciate the game. Plus it's a lot of fun to see just how far you can go before the little time that you have runs out.
If you take a liking to one of the trial versions, you can always buy the full game through the Shop Channel! You might even find a couple of titles that divert your attention from Brawl for a while.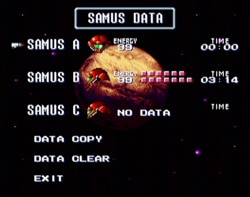 Some titles come with save data.
But hmm, it seems there are still titles hiding in the Masterpieces section.
Titles?! What games don't I know about?! That discovery is part of the fun, isn't it?
Masterpieces are called masterpieces for a good reason, and each of the well-loved characters here come from a past that is worthy of that title.
To end, I'd like to take this opportunity to send my thanks to all the game creators and affiliated parties who helped in making this possible.