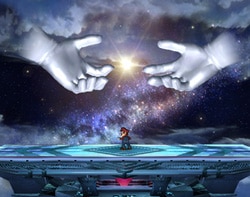 Here's where the right hand and the left hand come together.
They appear when:
You arrive at the final stage and the difficulty level is set to Hard or above.
You arrive at the final stage in 9 minutes or less.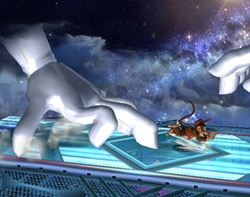 The way he walks is a bit...unusual.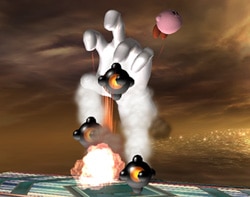 He drops bombs. Master Hand can't use this move.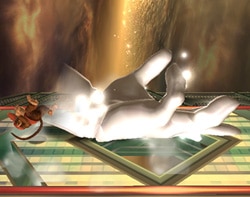 He also writhes and thrashes around.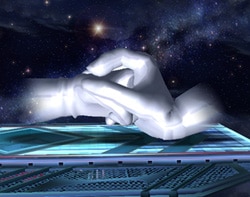 Crazy Hand can also get together with Master Hand and perform combo attacks!
Watch the patterns and learn to dodge their attacks. If you're patient enough, you can win!
Both Master Hand and Crazy Hand are symbols of this world, but their very existence is still quite mysterious.
Oh, and by the way, Master Hand also appears in The Subspace Emissary.