This might be too advanced to bring up in Smash ABC, but it's such a good move and doing it feels so good that I want to introduce it.
If you make good contact with Mario on a forward mid-air attack, your opponent will shoot straight down.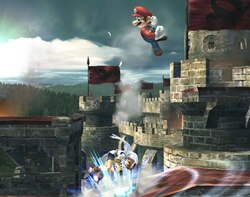 Bonnnnk!
This move is called a meteor smash. If you use this move when your opponent is trying to get back to solid ground, well...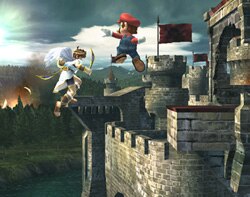 Now! Go NOW!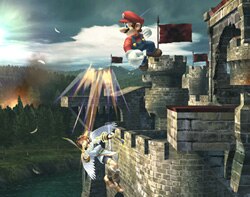 DONNNK!!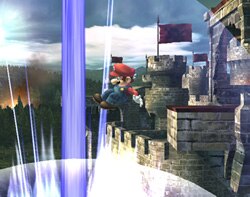 Nailed 'em!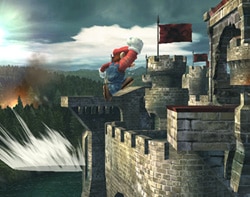 Whoa, don't forget to recover...
There are actually several types of meteor smashes.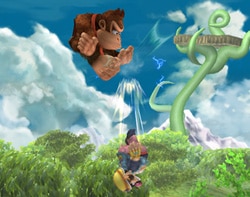 For Donkey Kong, the spot where you hit is crucial when performing a forward mid-air attack.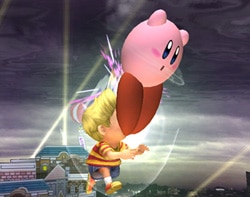 Kirby's down mid-air attack can score consecutive hits.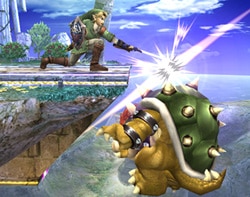 Some of Link's down strong attacks will cause an opponent to fall as well.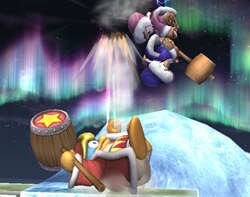 For the Ice Climbers, only Nana can do meteor smashes!
Well, you might not always blast your opponents off the screen, but there's no harm in remembering these moves.
And this is the last entry for Smash ABC. If you've got it all down, then you'll be able to smash with anyone.