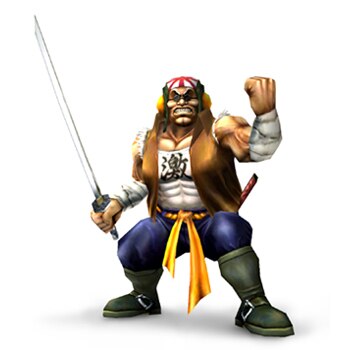 Here's Samurai Goroh, Captain Falcon's rival. He's an F-Zero Pilot. He wears the number five.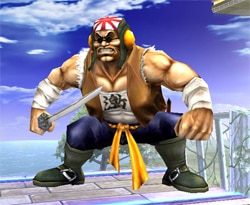 At last, Samurai Goroh stands on the battlegrounds of Smash.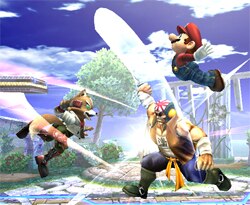 He just cuts, cuts and cuts away with the blade at his hip.
A reckless slasher of his enemies, you wouldn't want to get on Samurai Goroh's bad side.
By the way, the majority of Assist Trophies are invincible. Trying to fight back is useless, so just run away.