<Down Special Move: F.L.U.D.D.>
It appears Mario has a new special move! It's F.L.U.D.D.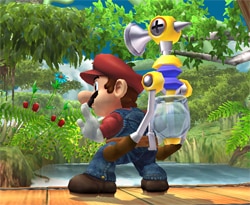 He really is carrying F.L.U.D.D. on his back!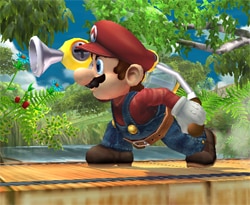 Tilt the Control Stick down and press the special-move button to charge up...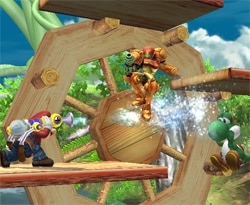 Hose 'em down! Blast those enemies away.
It does absolutely no damage—it's just for sending opponents great distances. You can even charge it up while shielding. It's best used in critical moments.
Huh? What happened to the down special move he's had up until now—the Mario Tornado?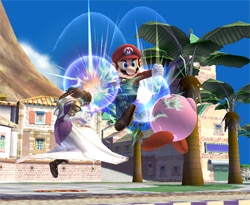 He still seems to have this move, though.
Eh? Is it a normal attack?!