It's not just Snake's special moves that use ordnance—so do his Smash attacks. Can that be?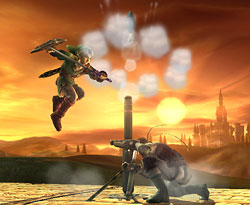 He's shooting something up in the air!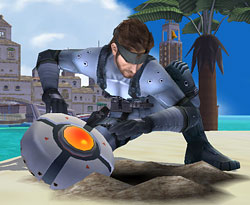 He's planting something!
<Side Special Move: Remote Controlled Missile>
This is called a Nikita. It's a remote-controlled missile.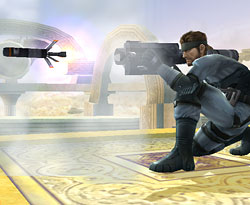 Missile fired!
You can control the missile yourself! But since Snake is so focused on controlling the missile, he's completely defenseless while he does so.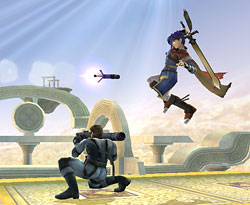 If things get dangerous, press the shield button to stop controlling the missile.
<Standard Special Move: Hand Grenade>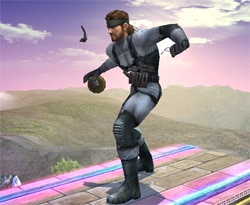 Try walking around with the pin out.
Press your special-move button to pull out the pin. The grenade will explode after a few seconds, so be aware of the time and press the special-move button again to toss the grenade.
| | | |
| --- | --- | --- |
| Strong throw! | Mid throw! | Soft throw! |
There are three ways to throw the grenade.
Tilt the Control Stick forward, not at all, or backward.
In some cases, grenades you drop may get returned to sender.
And his recovery special move is...
<Up Special Move: Cypher>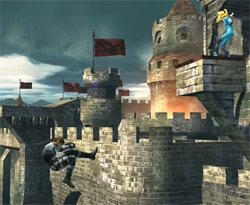 Oh! Watch out! In times like this...
Shoosh-shoosh-shoosh-shoosh-shoosh!
Use his flying reconnaissance camera, the Cypher, to recover. Snake can't fly, but he'll do what he must.
He'll use anything in the battlefield. That's the crux of survival.