Among the many trophies are some representing the enemies that appear in The Subspace Emissary.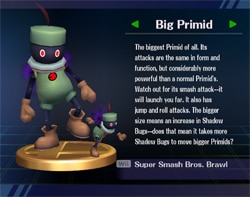 Like this.
But they cannot be gotten easily.
You must turn the enemies directly into trophies to get them! The item that is needed to do this is a trophy stand.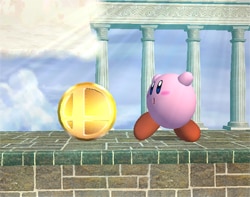 Basically, it's the stand the trophy rests on.
When an enemy appears, you need to significantly weaken it.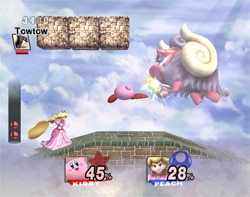 Pay attention to the damage meter at the top-left corner
of the screen.
If you're lucky enough to have a trophy stand, throw it at your enemy after you've weakened it!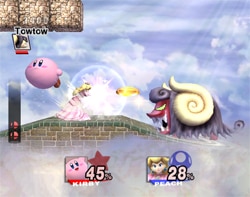 If it goes well...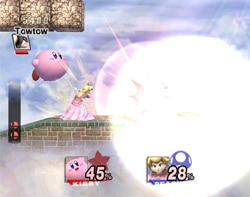 It will hit with a thud!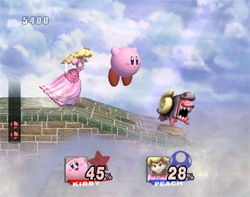 And it becomes a trophy!
Now you get the trophy. Whoa! What's happened?! You could say this is only possible because of the setting of the Smash world.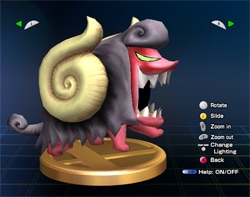 You can then view that trophy in your trophy gallery!
Perhaps the trophy descriptions will give you some insight into the backstory of The Subspace Emissary...
Of course, you can also do this to get boss trophies.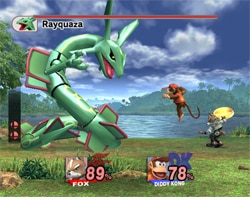 Yes! I'm definitely gonna get you today!
Since you can't get these trophies if you don't have a trophy stand, pure skill is not enough—it requires a little luck, too.
I'll make it so you'll somehow be allowed to fight the bosses even after you've already cleared the game, so it's OK if you don't hunt all these trophies down in the first battle.