As you play through The Subspace Emissary, you'll probably become aware of the "Clear %" displayed in the upper part of the screen.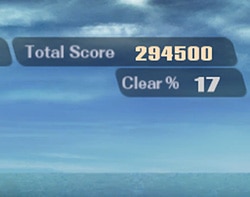 This is what I'm talking about.
This tells you roughly how much of The Subspace Emissary you have completed. Of course, the most you can do is 100%.
When this figure is on display, you just want to keep increasing it more and more, don't you?
Here's how to do it.
1. Open All Unopened Doors
What I mean is, go everywhere. Enter every place you can, including hidden doors.
However, there may be some places where you may not be able to go everywhere, like in the hidden area on the "Lake" stage.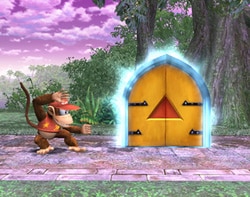 Here we go, a hidden door! You can go between two different worlds!
Clear the Stages
Of course, this is a big way to increase your clear percentage.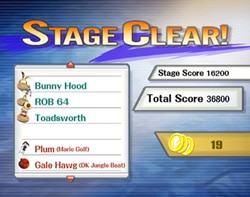 Here you take a look at all your stickers and trophies.
3. Get the Orange Cube Items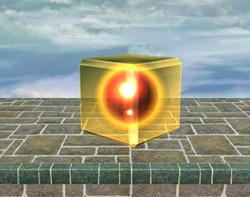 This is an orange cube.
These cubes contain valuable items and will not reappear once you get them. Finding the boxes and getting their treasures is another way to increase your clear percentage.
Also, items that are different from orange cubes occasionally appear—these also affect the clear percentage.
4. Get Character Trophies
Well, I can't really go into detail about these... Err... (Ahem!) Obviously though, there's something important about them. If you've got them all by the end, there won't be any problems.
Once you clear a stage, the map point will get a flag or a crown.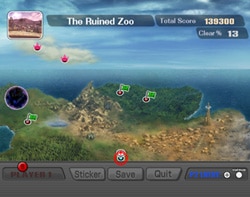 Both flags and crowns are proof that you've cleared a stage.
A flag means that you haven't gotten all the things listed above for that stage. A crown means that the stage has been completely cleared.
In order to earn a complete victory, try your best to find all the doors and open all the orange cubes!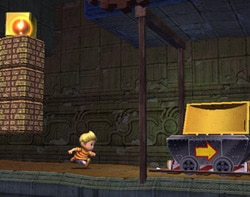 Sometimes you might even feel we were a little mean!