It's the return of Events! This is a single-player mode in which you battle through predetermined situations.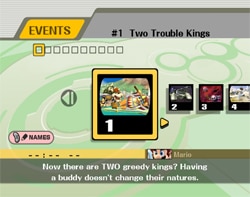 This is the Events selection screen.
Oh! The pictures make it easy to understand.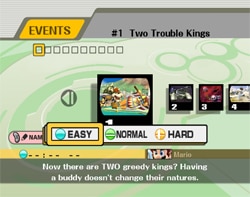 And it has different difficulty settings!
For these, a harder setting is probably more exciting, but you can go ahead and set it however you like.
For example, you'll find these kinds of situations:
Two Trouble Kings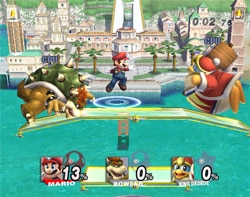 Character: Mario
Bowser and King Dedede battle as a team!
And Mario stands alone against them.
Pink Ball Repulsion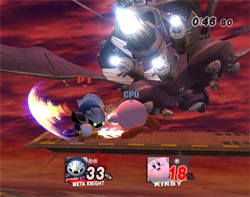 Character: Meta Knight
Kirby must not be allowed on the Battleship Halberd!
Blast Kirby off before the platform lands on the Halberd!
Cleaning House in Skyworld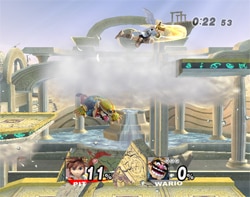 Character: Pit
Destroy all the terrain in Skyworld!
Wario both gets in the way and helps out?
Sleeping in the Eggs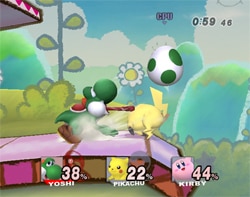 Character: Yoshi
Using Yoshi's Egg Lay standard special move,
put both enemies inside eggs simultaneously!
Dark Link Duel
Character: Link
It's a fated battle with your own shadow.
This is a stamina based match.
High scores are recorded for each challenge at each difficulty level. You don't just clear these challenges—competing for time will magnify the fun.
Enjoy Smash's chance meetings between a variety of characters!