Clear The Subspace Emissary and you'll find a new mode—Boss Battles! In this mode, you take down a total of ten bosses.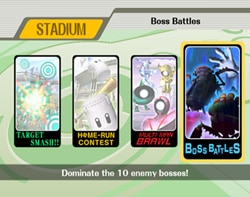 It's under Solo→Stadium.
Even though it says Solo, you can enjoy this mode with two players.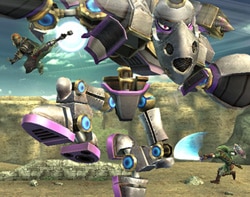 Whooa! Take him down!
There are five difficulty levels. Except for the final boss, they'll appear in random order. The later they arrive, the tougher they become to beat, so if I were you, I'd hope that strong bosses wouldn't appear toward the end. You need luck here.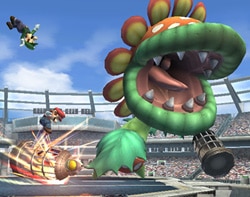 As you enter the latter half, they get stronger and harder accordingly.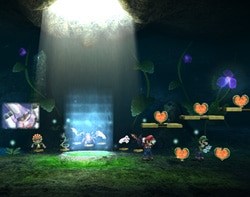 One down—on to the Rest Station.
The Rest Station holds three Heart Containers. If there are two players, you'll have five hearts instead of three.
The Heart Containers will be gone forever if you use them, so plan your allocation wisely.
Built-up damage will be carried over to the next fight. The Heart Containers can negate all damage, but they're limited in number. Now it's a game to determine whether or not you want to use them—weighing the damage you have and the opponent in the next battle.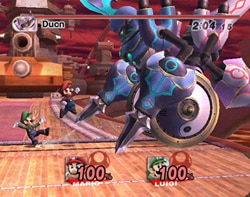 Uh... Isn't starting with 100% a bit reckless?
By the way, because you're playing in Stadium, you can't continue. Sorry about that.
As the range of each difficulty level is wide, and since the clear time is displayed on the screen, I think those who love playing games over and over can truly enjoy this.
I wonder if a monster player who can clear the incredibly challenging Intense level without using any Heart Containers may exist somewhere in the world...