For Smash's Classic ending, the hundreds of characters go on parade in an enjoyable shooting game!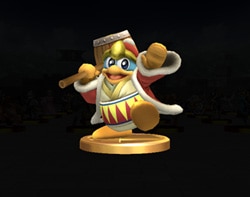 After you get the trophy for the character you cleared the game with...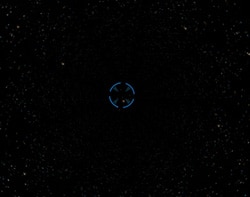 The game starts!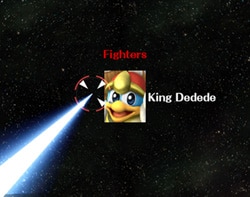 First, the character you were using.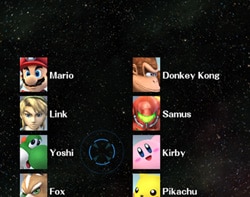 Next, all the other characters you've gotten.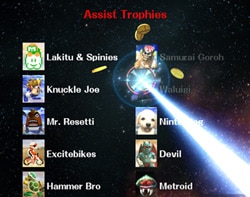 Then the Assist Trophies come out...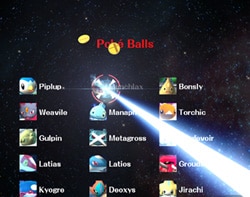 ...and Pokémon on parade.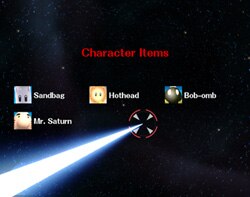 After the items make their appearance...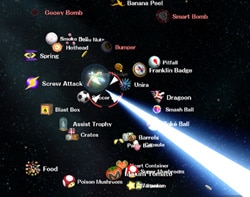 Brrrraaap! The trophies arrive!
Each time you shoot a character name a single coin will pop out. For each picture of a character you hit, two coins will fly out.
When the whole game is over your total in coins gets divided and you get to take the resulting total back to use in the Coin Launcher game.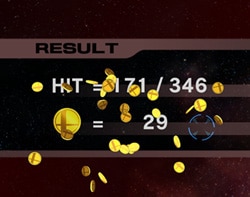 I wonder how many I got.
The harder the difficulty level you set at the beginning, the more coins you can get when your collection gets divided.
And, of course, the more trophies you have, the more targets you'll have to shoot at!