Once you've gotten all the fighters, you can play All-Star mode. You can play this mode with either one or two players.

The rules are basically the same as Boss Battles.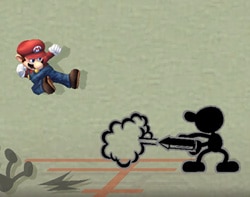 Beat all the characters that appear!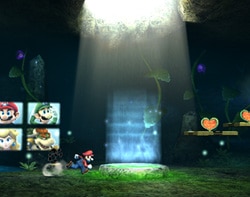 After each fight, you go to the Rest Station and get refreshed.
You keep repeating this pattern, but eventually you might use up the last Heart Container...
As for opponents, either Samus or Zero Suit Samus will appear—likewise, you'll see either Zelda or Sheik. The Pokémon Trainer will bring out Charizard, Squirtle, and Ivysaur, so you'll meet 37 characters in all.
The stage will be drawn from the game series the character comes from. As for the order, it will match the order that the games and series were released. Let's take a look—the release dates are for the Japanese versions, by the way.
<Battle 1: Game & Watch>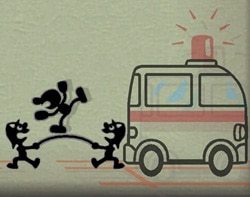 (Release: 04/1980)
Mr. Game & Watch is first. Let's take a stroll through his various game series.
<Battle 2: Mario Bros.>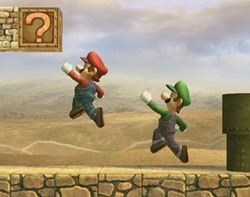 (Release: 07/1981)
Mario, Luigi, Bowser, and Peach all show up here. There are four of them, so stay on your guard.
<Battle 3: Donkey Kong>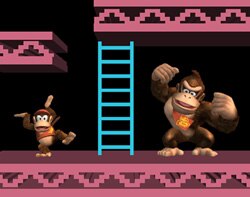 (Release: 07/1981)
You'll meet Donkey Kong and Diddy Kong here.
<Battle 4: Ice Climber>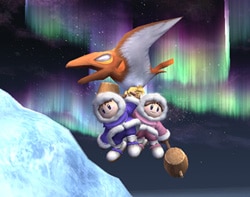 (Release: 01/1985)
The Ice Climbers stand alone. Of course, they DO come as a pair...
<Battle 5: R.O.B.>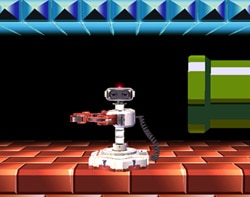 (Release: 07/1985)
There's no stage in particular for R.O.B., so he appears on the Mario Bros. stage.
<Battle 6: The Legend of Zelda>
(Release: 02/1986)
Link, Zelda (or Sheik), Ganondorf, and Toon Link. There will be four of them, so try not to get overwhelmed.
<Battle 7: Metroid>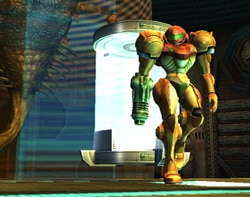 (Release: 08/1986)
Samus or Zero Suit Samus will be here. You can tell which you'll meet by the icons in the Rest Station.
<Battle 8: Kid Icarus>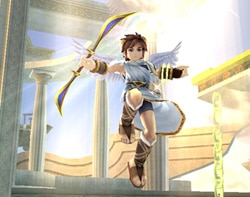 (Release: 12/1986)
Pit appears alone. This was the last series to appear on the Famicom Disk System in Japan.
<Battle 9: Metal Gear>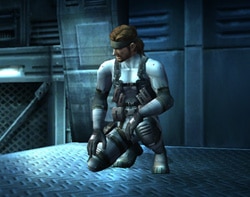 (Release: 07/1987)
Fight against Snake on Shadow Moses Island. The first Metal Gear was actually created for the MSX2.
<Battle 10: EarthBound>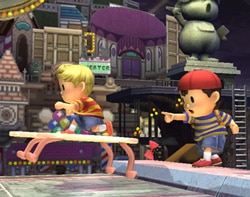 (Release: 07/1989)
Ness and Lucas appear. New Pork City is a big place, but be careful not to take too much damage anyway.
<Battle 11: Fire Emblem>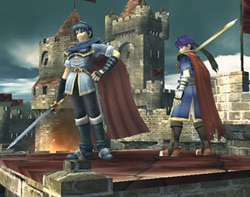 (Release: 04/1990)
Marth and Ike are waiting here. Seems like a long way to come from the strategy game to here!
<Battle 12: Yoshi>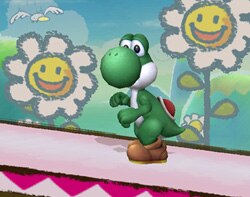 (Release: 11/1990)
Yoshi first appeared in Super Mario World. He's become quite a star since then.
<Battle 13: F-Zero>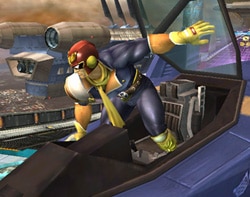 (Release: 11/1990)
Captain Falcon fights on his own. Even though he's a racer, he's still quite a vigorous fighter.
<Battle 14: Sonic The Hedgehog>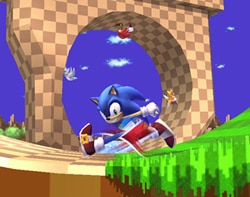 (Release: 07/1991)
Sonic also appears on his own. It seems like being a part of Smash Bros. really agrees with him.
<Battle 15: Kirby's Dream Land>
(Release: 04/1992)
Kirby, King Dedede, and Meta Knight. All of them have strong jumping and flight capabilities.
<Battle 16: Star Fox>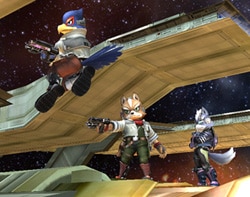 (Release: 02/1993)
Fox, Falco, and Wolf appear here. This is a real crisis point—you're bound to have trouble here.
<Battle 17: WarioWare, Inc.>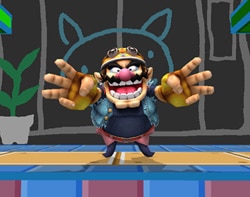 (Release: 01/1994)
*The first game in which Wario was the main character
Wario is all by himself. Even if you clear the minigames, you won't be able to reduce your damage.
<Battle 18: Pokémon>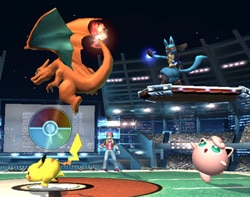 (Release: 02/1996)
Fight against Pikachu, Squirtle, Ivysaur, Charizard, Lucario, and Jigglypuff. You've got six to fight in all. Talk about a tough row to hoe.
<Battle 19: Pikmin>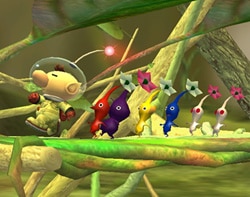 (Release: 10/2001)
Fight with Olimar and the Pikmin. This is the final battle, so give it your all!!
It's an incredible number of characters and a group of really well-known series. And to think that they all had their beginnings in Japan...wow!
When they're all lined up like this, it becomes obvious that there is roughly 6-year blank before and after Pikmin. While there have been big series since then like "Animal Crossing," "Brain Age: Train Your Brain in Minutes a Day," and "Wii Sports" it does seem that coming up with a completely new character-driven series has gotten more difficult recently.