The actions that really define the personality of each character are special moves! In Brawl, you can do four different moves with just one button and different directional tilts on the Control Stick.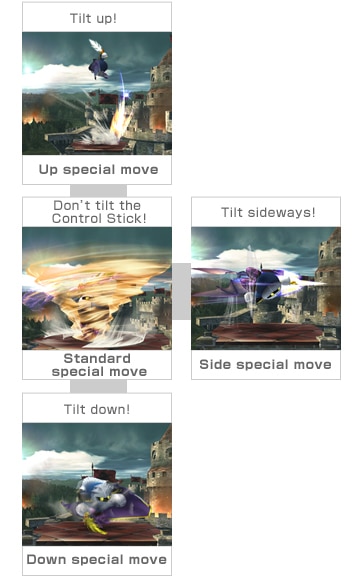 These are the four types. Control for each is quite simple.
<Standard special moves>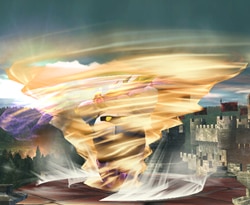 Many of these are basic attacks, like the firing of a weapon.
(Normal Special Move: Mach Tornado)
<Side special moves>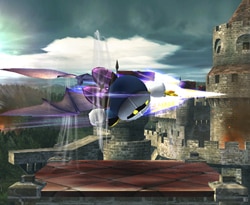 These are bold attacks that launch in the direction
you tilt the stick.
(Side Special Move: Drill Rush)
<Up special moves>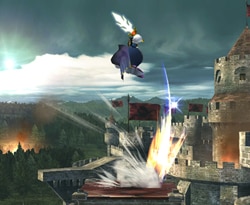 These are crucial. They're used to do high jumps and for recovering when you're falling off the stage.
(Up Special Move: Shuttle Loop)
<Down special moves>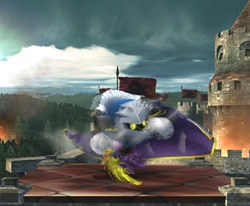 Many of these do unusual things, like reflect enemy attacks.
(Down Special Move: Dimensional Cape)
Our model was Meta Knight.
To enjoy more of the depth of special moves, try holding the button down longer to charge up attacks, rapidly pressing the button repeatedly, or tilting the Control Stick while doing the moves. You might also want to try them in midair.
Surprisingly, there's a variety of hidden uses for many of them.