You know that Zero Suit Samus has a Plasma Whip, right? But you may not know that she can use it for recovery.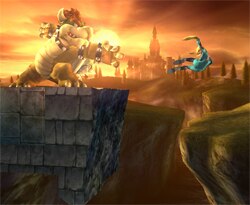 Samus is falling! This looks bad!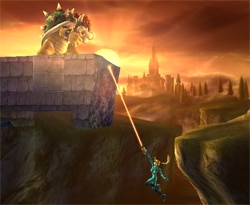 She uses her up special move! She just manages to latch on!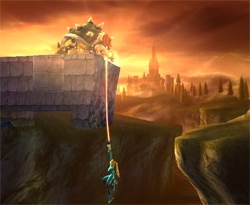 Whew, that was a close one.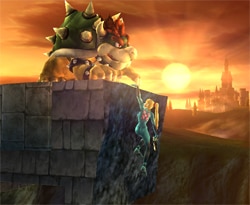 She can retract it to bring her to the ledge.
Moves like that can be pretty thrilling. And it's not exclusive to Zero Suit Samus... Other characters can do it, too!