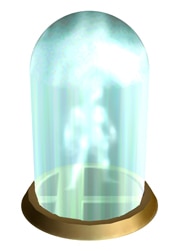 What's an Assist Trophy?!
Well, these are characters who appear to aid the fighter that called them forth. Basically, they're guest characters separate from Smash's playable roster!
Super Smash Bros. Brawl is sort of like a festival that all sorts of characters show up for. Bear in mind, though, that you can't control any of the characters appearing on these pages. Let there be no mistake about that.
In any case, you won't know who is in an Assist Trophy until you use it.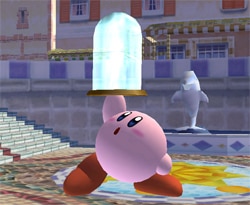 Take the capsule and hold it high!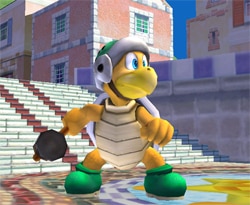 A Hammer Bro appears!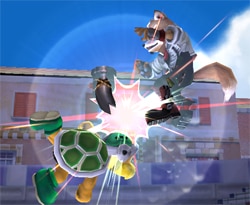 As you can see, he throws his famed hammers!
Actually, the Nintendog you saw in the E3 movie is also an Assist Trophy.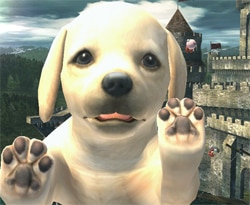 Aw.... Isn't he cute!
You're probably thinking that a Nintendog is a pretty poor assistant, since it blocks your view, too.
That's fine. He'll help calm your mental state.
Assist Trophies allow you to enjoy even more characters who couldn't quite make it as playable fighters. You may even see some that only the most dedicated fans will recognize, so you'll have to look forward to them.