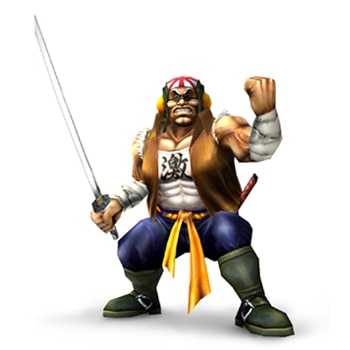 Here's Samurai Goroh, Captain Falcon's rival. He's an F-Zero Pilot. He wears the number five.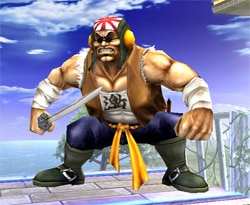 At last, Samurai Goroh stands on the battlegrounds of Smash.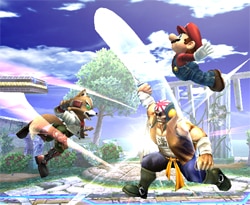 He just cuts, cuts, cuts away with the blade at his hip.
A reckless slasher of his enemies, Samurai Goroh is not a man you want on your bad side.
By the way, the majority of Assist Trophies are invincible. Trying to fight back is useless, so just run away.