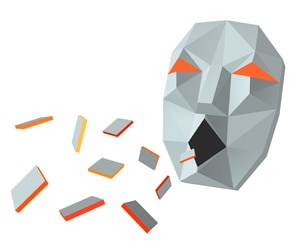 It's the old enemy of the Star Fox team, Andross! He appears here in his original form, the one with the most impact.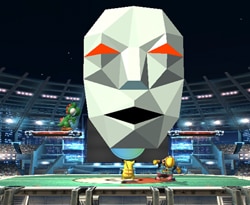 Whoa! He's huge.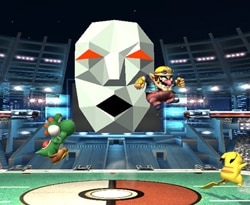 He swiftly moves to the back of the scene...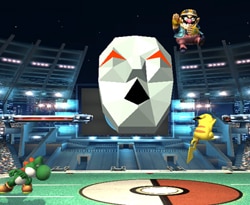 And begins inhaling...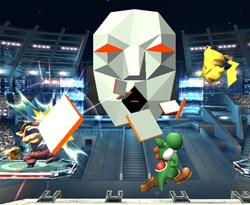 Then he spits polygonal panels out of his mouth!
Like a meteor storm, these panels come flying from the back of the scene to the front. Um, what am I supposed to call these things, anyway?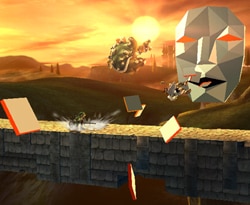 They just keep flying out like crazy!
"Only I have the brains to rule Lylat!"
Uh...OK. He said it, not me...