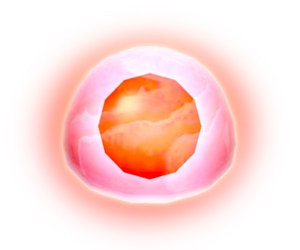 The Gooey Bomb is a bomb that adheres to most things. It's an explosive encased in a gummy goo.
It's a little different from a Motion Sensing Bomb in the sense that it can attach itself not only to the terrain, but also to opponents.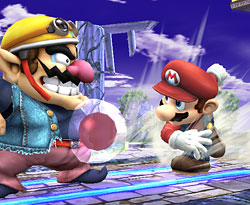 When you hit someone with it...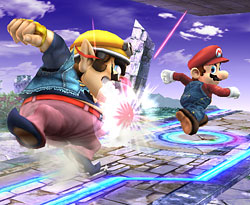 It sticks to them! Get... GET IT OFF!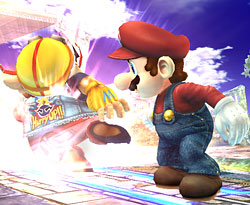 Then it explodes! Oh, the horror!
However, it's possible to get a Gooey Bomb that's stuck to you to stick to someone else.
Touching someone as you pass by may very well cause it to migrate when you least expect it!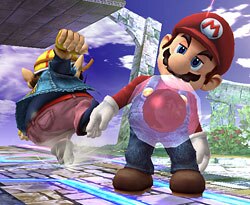 Pass it on! It may even get returned to sender...