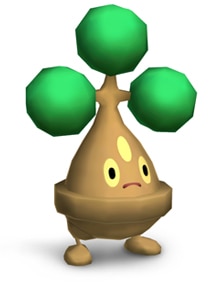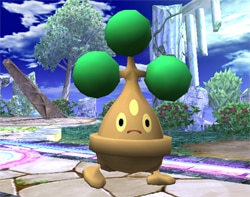 Bonsly walks around.
Why is this Pokémon named Bonsly? Those familiar with the world of Pokémon understand that while it appears to be a bonsai tree, Bonsly's body is made up of rocks and stones.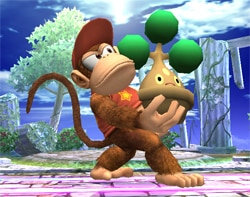 It's pretty heavy!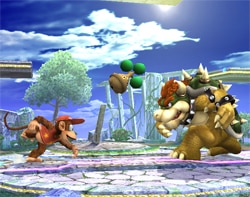 When you throw it at someone, it won't fly far...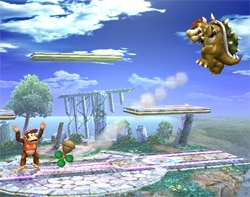 But it sure does hurt!
Even if an opponent's damage meter is below 50%, this thing packs enough power to potentially knock him or her off.
You may only get hit once in a great while, but if you do, watch out!!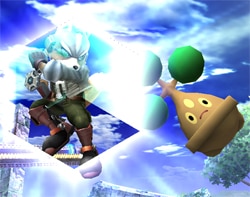 Oh, and it's not like it can't be reflected.