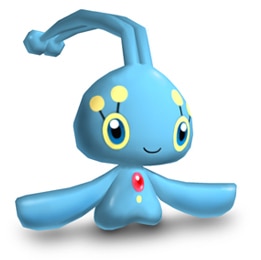 It's Manaphy! This Pokémon also appeared in a movie.
This Manaphy is quite different from the other Pokémon that appear in this game. So much so that you'll think, is this even possible?! Or words to that effect.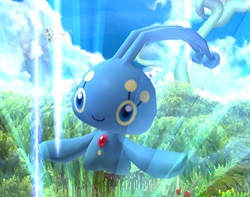 It appears from the Poké Ball!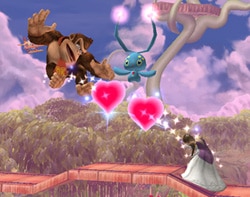 Heart Swaaaaaaaaap!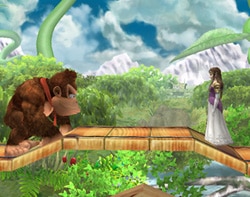 .........
Nothing happened...? No. That is not so.
Why, Zelda and DK have switched bodies! Wait... You mean, I'm her, and she's me?!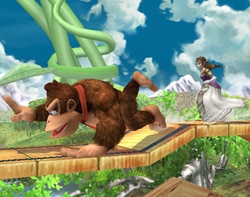 AAAUUUGGGHHH!
You have to fight as your opponent for a while! They say it's good to know your enemy.
But you haven't really swapped places, so if you jump off the edge, it counts as a self-destruct for you. And your damage meter remains as it was.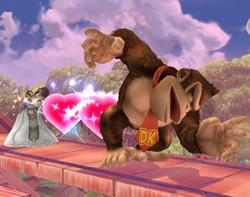 After a certain amount of time, you go back to normal.
Phew. Good.
Things always seem to end well in this game, don't they?