Wait a second... Is this...an Animal Crossing stage?! And the name...well... Go ahead and poke fun if you must.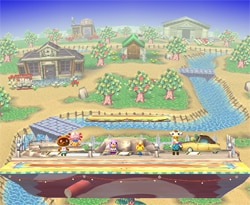 This should be a familiar sight to Animal Crossing fans.
It's very clearly the world of Animal Crossing—even the changing scenery of day and night is determined by the Wii's internal clock.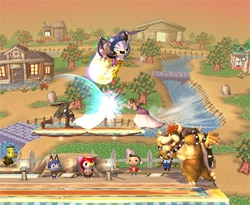 This is not the relaxing pace of any small town I know...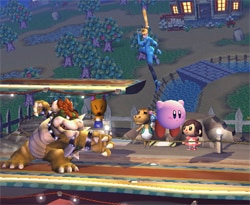 Hmm, it sure is dark.
And what do you think of all those guests hanging out? There sure are a lot. It's like they all came to watch the big event.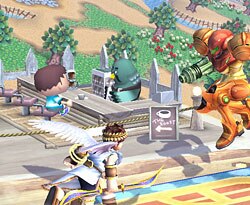 And look, there's the busy barista, serving coffee to the spectators.
But there's more...
If you play a match here on Saturday at 8PM...
Oh, I'm too excited to even say it!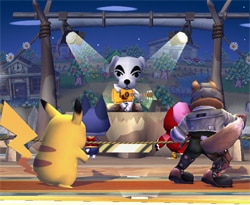 That's right, a live performance. It's a good time to be alive...