It has arrived! The Battleship Halberd! It's Meta Knight's battleship...isn't it?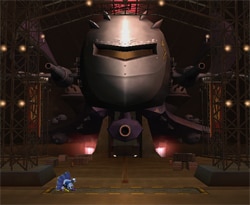 This warship's bow is dazzling!
This stage begins in a hangar on the high seas. The platform follows the Halberd as it departs.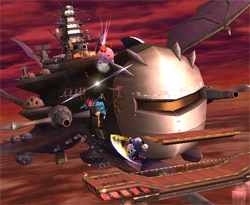 Ooooh. It's so dynamic!
Eventually, you land on the ship's deck.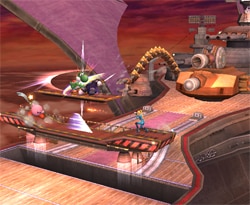 What you see in the background is a double-barreled battery. With an arm.
Use extreme caution near the double-barreled battery! It launches beams and missiles and even attacks with its arm.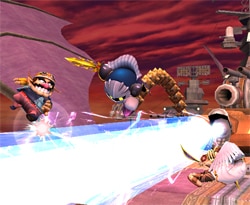 Dodge it well and try to make it hit your foe!
The Battleship Halberd appears not only in multiplayer Brawl stages, but also plays a very important role in The Subspace Emissary. That role is something you'll have to look forward to.