Norfair is the location in Metroid where the enemy boss Ridley was. There was a lot of lava, and it seemed like a rather hot area.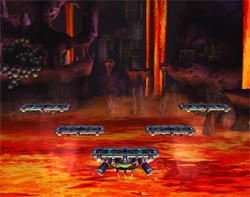 Whoa! That looks hot.
As you can imagine, the lava level will indeed rise and cover the platforms. It's dangerous to touch it.
That dangerous-to-the-touch lava comes flowing from a number of places, so be careful.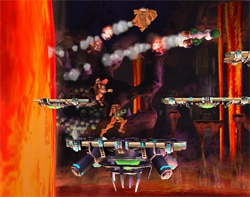 Hot! Hot-hot-hot-hot-hot-HOT!
EEEEEEEEEEK! It's a lava wave!
The tension rises. Yes.
When the lava wave appears, a single safe area will also appear. If you can get in, you'll be safe...but surely there will be quite a battle for that spot. Yet another bit of back and forth.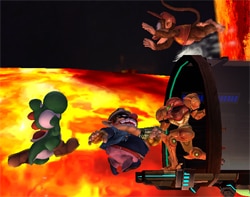 "Let me in!" "I'm not letting YOU in!"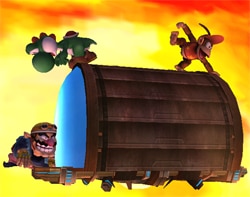 It even has hatches that close in emergencies. Ahh.
You can barely dodge the massive lava wave with a great jump, but it's a little difficult. Besides, you KNOW you want to win the battle for that safe area.