Port Town Aero Dive is the huge track that appears in F-Zero GX/AX.
The main platform for this stage zooms along the track, stopping randomly in several locations, each of which has its own unique terrain.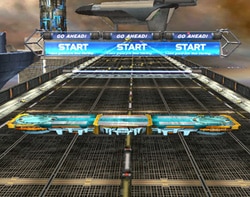 You start here.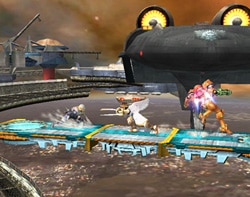 Hop on the platform as it whizzes around the track.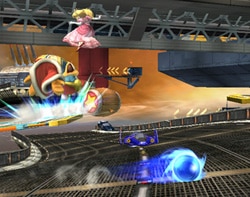 The platform will randomly stop off in one of many locations.
Since this is a rather daring course, the configuration of the terrain in each location within it is appropriately treacherous. Expect lots of steep slopes and ups and downs.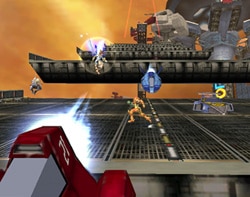 We've even included that famous stepped portion of the track.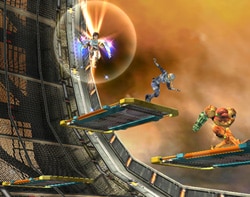 Th-there's a wall in the middle of the course?!
Sometimes the platform will even separate completely from the track. When it does, you're in store for some really great views of the course.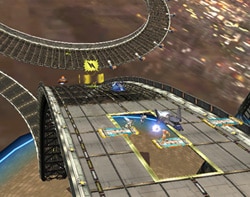 The track looks so 3-D from up here.
Boy, all this talk of angles and curves gets me in the mood to watch a neck-and-neck race. Guess I'll have to settle for a lightning-fast round of Smash.