Speaking frankly, this stage throws all the basic rules of Smash out the window!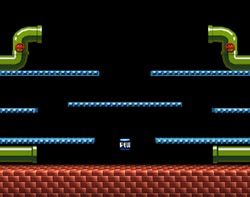 Oho! Now THAT'S a faithful recreation!
Low ceilings over most areas of the stage make standard KOs much more difficult.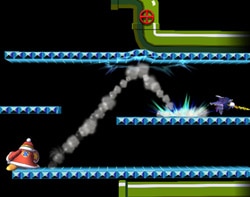 See? Like I said, normal KOs are tough to get here.
So, you'll just have to use the creatures wandering around the stage to do your dirty work.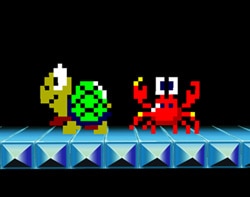 Here's a Shellcreeper and a Sidestepper.
You can flip them on their backs by attacking them or by giving them a bump from below.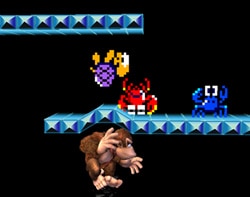 Flop.
Once they're upside down, grab 'em and chuck 'em at someone. If they hit an opponent, he or she will fly directly sideways!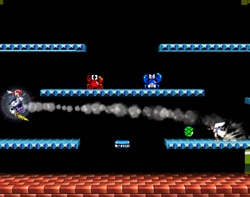 Whoa there! Look how it sends 'em flying!
You'll spend a lot of time taking flying Shellcreepers to the face and getting smacked by Sidesteppers roaming the stage.
The play style here is completely different from the variety you'll find on all other stages, so look forward to something new.