Sonic's stage is a hidden stage. It's like the Sega Genesis makes a comeback as Nintendo hardware!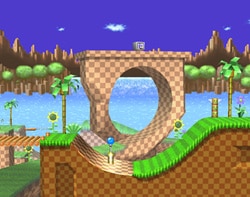 Wooow, you can see the famous shuttle loop in the back there!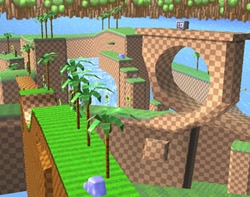 Even the places you won't see have been made just right...
One of the key features of the terrain here is the big, gently sloping dip in the ground. It's a good place for Sonic to make runs through.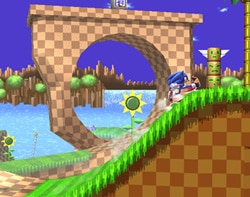 No stopping now!
However, if it takes enough impacts from attacks, the middle sections of the ground drop off.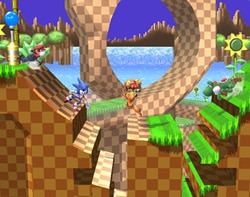 The ground falls away in blocks.
The surface splits in three places. As the terrain changes, your tactics also have to change. Take a look at the items that are appearing, your opponents, etc., and adjust accordingly.
On the course in the background, three guests will occasionally pass by: Tails, Knuckles, and Silver.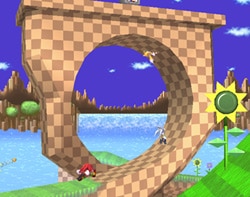 Here they come, but they're kinda small...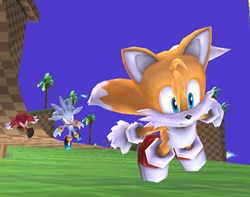 Actually though, this is how detailed we've drawn them!
Probably just because we like them so much.