Luigi's Mansion looks to be Luigi's new pad, but there's something...a little creepy about the place.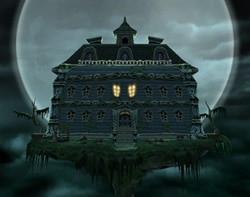 Is it a proud estate? Or maybe a haunted mansion?
All these different rooms are visible, kind of like a cross section.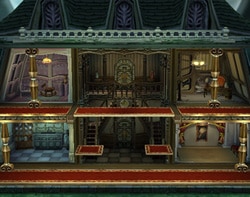 Whoa. Leaving so many swanky rooms for Luigi's exclusive use seems like a waste.
What I'd really like you to look at are the 4 pillars in the house. When you attack these pillars and destroy them, the area of the house supported by that pillar crumbles to pieces!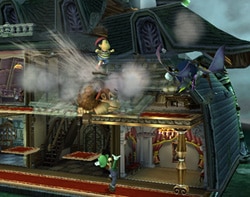 I-it's collapsing! My apologies to the owner!
But you know, since we've already come this far, I guess we've got no choice but to tear the whole place down!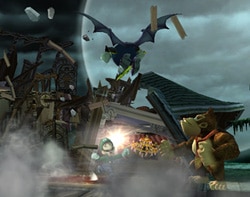 Noooo! Please doooon't!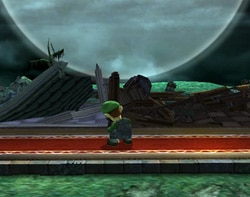 It's gone... All gone.
While it may seem unusually cruel to Luigi, you shouldn't hesitate to go ahead and smash down the house if it will give you the upper hand in a brawl.
...Besides, if you just wait a while, the place puts itself back together anyhow.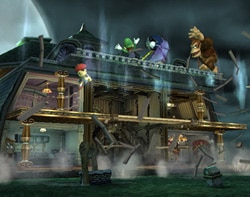 What the--?! Well, it figures. We all knew it was no ordinary mansion.