I introduced some of Meta Knight's special moves in a previous post titled "Four Special Move Types".
But, since he has so many peculiar moves, I wanted to explain them again.
<Standard Special Move: Mach Tornado>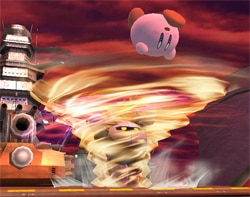 Suck them up!
Your inertia carries you left and right. Tap the button to rise up off the ground a bit.
<Side Special Move: Drill Rush>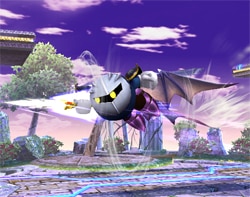 Rush!!!
You spin like a drill, plowing into people. You can also change your direction slightly.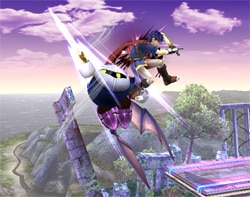 Push your enemies up into the air!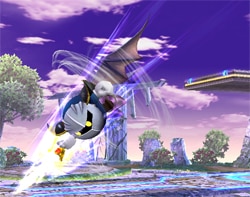 Of course, you can push them down, too.
<Up Special Move: Shuttle Loop>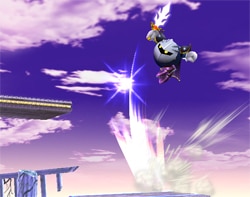 Rise up while launching your sword up...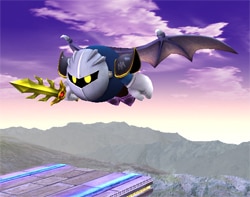 You can also flutter through the air and glide.
This is a move you use to glide. It's kind of like Kirby's wing ability.
<Down Special Move: Dimensional Cape>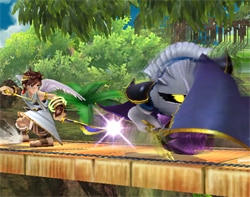 The familiar move from the trailer.
He wraps himself in his cape, disappears, and reappears with this move.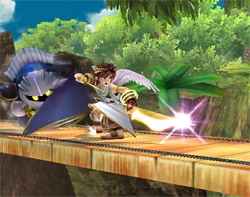 Tilt the stick to move the position where he'll reappear!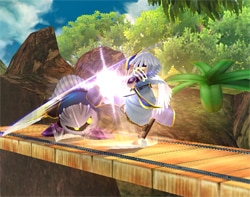 If you're pressing the attack button, you'll unleash a surprise attack as you reappear!
Use the Dimensional Cape as a precursor to an attack. If you just can't get the opportunity, then forget about attacking.