<Side Special Move: Wario Bike>
Wario's side special move is the Wario Bike. He jumps on and starts racing!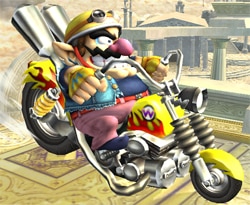 Vroom! Vroom!
Tilt the Control Stick in the opposite direction of your movement to pull a 180. Use an attack button to jump off.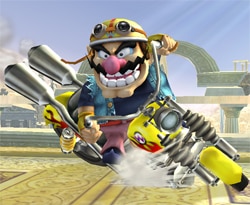 Axle turn!
Only one motorcycle will appear on screen, so if you fall off, run back up to it and climb on again.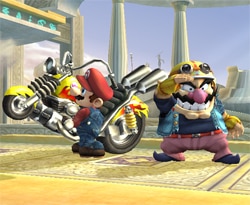 Where's my hog?!
<Down Special Move: Wario Waft>
Oh, and Wario's down special move is the Wario Waft. That is to say, he passes gas.
This particular special move builds up power the longer you go without using it.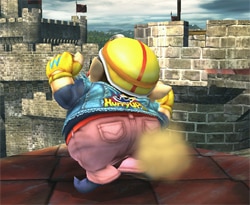 If you haven't held it in, it'll be a cute little poot.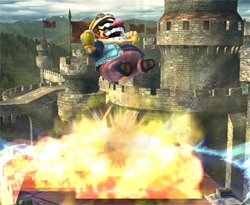 But when you hold it in as much as you can...?!
In this case, patience really is a virtue.